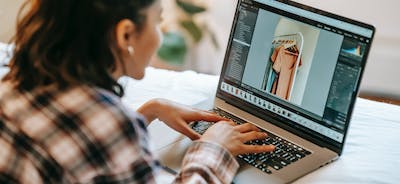 22-12-2022
WorkTrackZilla
A comprehensive solution, employee monitoring software gives employers. a bird's-eye view of all actions carried out. By employees while on the clock or while using company property. It is thus intended to close several efficiency gaps in the workforce. This blog lists every free and open-source employee computer use monitoring software. That a business may use, regardless of industry, employee working style, or size.
The workplace monitoring software's benefits. features and analyses are getting detailed in this blog. To guide both first-time and seasoned purchasers. Take action now and stop waiting! Make the best choice today by starting to read. the blog on free and open-source employee monitoring software.
How does employee monitoring work?
No matter the size and scope, the sector, or even the turnover rate of the firm. Employee monitoring is essential. It is the procedure by which an employer watches an employee's daily activities. And checks online for any abnormalities in the way. that tasks are thus carried out and associated elements. The following are also included in the personnel monitoring scope:
Status updates on employees' duties,
Employee location information,
Data on the nature of how firm resources are getting used,
Analysis of working hours,
Reports on the use of private data and access to sensitive information
What Are the Current Workplace Trends Regarding Employee Monitoring?
Given the degree to which employee tracking may be getting improved. The employee monitoring app market witnessed a technological shake-up, which is not surprising. In the first place, businesses are beginning. to understand the value of analytics in the HR division. Which has led to the function of people prospering. Use cases for staff monitoring systems are also a part of people analytics extension. Real-time information is also preferred by businesses over static data. It enables swift judgments to be thus made. about the calibre and quantity of work assigned to employees. As well as their daily production levels and other important aspects. It impacts productivity, worker loyalty, and company culture.
Fraud detection is a continuous activity in the workplace. since organisations have access to many data points. beyond productivity, such as location, resources used, etc.
Companies now need solutions that can be faster deployed and are less expensive. And have effective operating practices due to the rise. in remote work employment (and freelancers). In the digital age, many cloud-based employee monitoring systems. Is also open source have reflected these principles. Data storage for employee monitoring is remote. and secure, and helps businesses save money on hardware storage. Installing the client interface on a system is all that is thus required of an employee. Installing the client interface on a system is all that is thus required of an employee.
Why should businesses spend money on software that tracks employees?
For the following reasons, businesses should spend money on staff monitoring software:
Culture of Remote Work:
Organizations must track employee performance. in light of the rising popularity of remote work. Also known as work from home (WFH). Ensure that all tasks are getting finished. on schedule and to the highest standards possible. Employees are thus kept on watch and continuously productive. Thanks to remote monitoring by technology. This includes documenting when employees clock in and out. Keeping tabs on how much time they spend on specific websites or other pages. Periodically taking screenshots, tracking the whereabouts, and chats, and having the ability. to access the work computer in real-time.
The integrity of Data:
For organisations, it's important to prevent theft. modification, or deletion of critical information. According to a recent survey, employees were responsible. for 55 per cent of all Healthcare PHI breaches. Changing the focus on workers. It is appropriate to use employee monitoring software to show. When who, and what users accessed certain data.
Productivity audits:
The most important methods of employee monitoring solutions. to monitor the behaviour and inform employers. of productivity gains and losses per device. are keystroke mapping, screenshots, content filtering, blocking, and others.
Cost savings:
While cloud-based solutions don't need specialised hardware. for storing enormous amounts of data, many employee monitoring programmes are available today. Offer free versions attached to them. The cloud is even used to manage the client interface and available features. As a result, using employee monitoring software has reduced operating expenses.
In-the-moment analytics:
Analytics is the lifeblood of many businesses since it enables employee productivity tools. To display informational nuggets that would otherwise go unnoticed. Organizations may concentrate on real-time data. to make prompt judgments on productivity and discipline. Rather than waiting for extended periods to assemble data and put in place decisions.
Conclusion:
In the five years from 2019 to 2024. the market for free employee monitoring tool will expand at a rate of 22.6%, reaching 3.84 billion pounds. Yet, different research found that 55% of businesses did not think about it. adopting employee tracking software. For employees who worked from home. Given that Work From Home is becoming more and more accepted. it provides the sector with enough potential to expand. Emerging technologies like artificial intelligence and machine learning are thus expected. to play a significant role in employee monitoring. As more workers opt to work remotely, this number will only rise. It's also important to keep in mind that wearable technology has made it possible.