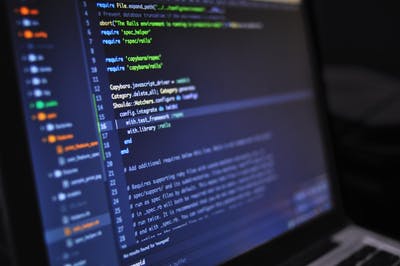 15-12-2022
WorkTrackZilla
Employees are the heart of the company. The management team places a high focus on keeping employees engaged. because their production has a direct influence on a business's cash flow. The typical employee spends under 61% of their time. At work engaging in physical activity, according to a poll. This indicates that they waste more than half of their time or spend it on trivial tasks. One can encourage workers to work more by using employee activity-tracking software. If one doesn't know what it is or which to buy. Allow me to describe the best employee desktop monitoring software and how it may help.
Software for Employee Monitoring: Benefits
Many businesses keep tabs on their employees' actions. To keep them engaged and produce more. It's difficult to deploy employee surveillance. One will be thus required to abide by several laws and regulations. Yet, tracking the employees has a lot of benefits that make an effort worthwhile. Some of the ways that staff monitoring might benefit the business are as follows:
Protection and Safety:
Knowing each employee's strengths and weaknesses can let one share more promptly. Delegating tasks fosters cooperation, and aids in skill development. improves corporate production, fosters team trust, and frees up everyone. to concentrate on the larger picture. Staff members feel valued as a result. As a result, happiness and loyalty rates increase. No tasks will be getting completed if one assigns. The wrong persons to them. Additionally, one may assign tasks to the staff members based on their abilities. until after one has determined what one excels at. To advance and develop in this field, it can be important. To assign tasks to those who are least competent and have them completed. Giving tasks to someone who can do them while dozing off is another option.
Decrease The Time one Waste:
Most people waste some time while they are at work. Social media and other employees are the only two potential reasons for this. Being busy at work is usual, but the real challenge is paying the team. for the time they lost. Besides, all that wasted time reduced the output and income of the business. According to a Software Advice study on employee time theft. one in four employees admits to invoicing for more time than they put in. Employees won't squander as much time if one keeps an eye on their behaviour. This raises the company's total productivity.
 
Improvements in Employee Performance Insights:
Employee activity tracking has two purposes. it helps them stay on target and it keeps them aware of what they're doing. One may have access to previous. unobtainable rich data by tracking the team's performance at work. Inactivity, rude behaviour, and workplace digital security may all be getting addressed. with this knowledge. It also helps one to figure out how productive each person is. which is more important. Using this method, you'll be able to distinguish between your top performers and the rest of the staff. Then, one can reward top-performing employees. and provide behind-the-curve team members with the tools they need to catch up.
Micromanagement Won't Exist Anymore:
Nobody likes micromanagement. It may thus result in poorer employee morale. The only way to know what the staff members are actively doing is to check them. If one doesn't have a solid employee monitoring tool in place. Micromanagement could come from this. With a thorough employee monitoring system. one can avoid micromanaging and always know what the employees are doing. Instead of spending time on monitoring. one may utilise it for other things like planning or employee training.
Determining the best employee monitoring software:
One may choose an employee monitoring system. to help one achieve the company's objectives. By clearly defining the company's goals and objectives. Consider that one is getting engaged in work for the government. and that data security and privacy are the primary concerns. In that case, a comprehensive data security system will be enough. for an employee monitoring solution like Teramind or ActivTrak. If productivity is what one is most worried about, Time Doctor. a system monitoring programme, is a wise pick. The ability to measure working hours is essentially a feature. of any employee tracking software but not all of them are thus created equal.
 
Specific programmes and URLs for the machines may be thus restricted. By some monitoring software. Some other programmes offer a function. that enables one to watch and record what the employees are doing online. Again, one could make a different choice. if one is searching for an employee monitoring solution that prioritises increasing productivity.
Conclusion:
Finally, the work monitoring software one choose will rely on. on the demands of the company. Thus, be careful to be aware of the needs before selecting the programme one want to use to watch staff. then decide which staff tracking technology best suits the requirements. Employees may first find it challenging to use software for employee activity tracking. Learn to look at things from others' perspectives and get ready to pay attention to their worries. Never dismiss someone's unreasonable beliefs. Perhaps they aren't even worried! As some of the employees are thus pleased with the programme. and have ideas for creative new uses for it.