Time Tracking Management System
The flexible reporting options by Worktrackzilla's time tracking management system offer you the ability to get all the information you need to create smart teams. It will help you gather all vital data related to your business operations in a single place. Explore the progress of your business with just a few clicks.
Below we have listed what we have for you without a time tracking feature which can help your business grow.
What does the time tracking management system offer?
Collect the Data of All the Users in One Place
Worktrackzilla displays summarized data on all the users in your workspace. This data includes data on how long they worked or break they took that can help determine budget spending, time, plus billable time and many more decisions. Moreover, the report includes data in a tabular form that can be easily analysed without any hassle.
Keep Work on Track
Worktrackzilla provides you with detailed information on the amount of total time spent by each user on the tasks assigned by you. The report will display all the data in a table form and includes user names, tasks, time, operational time and more.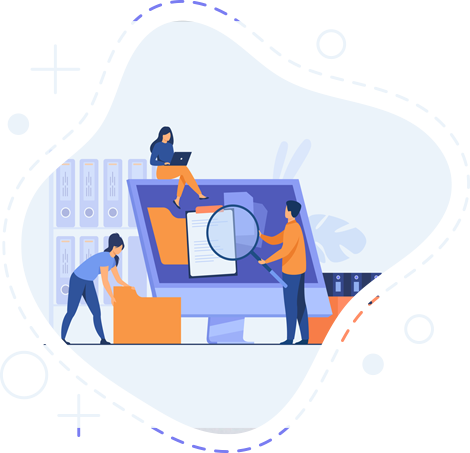 Manage your Team More Effectively!
Worktrackzilla displays detailed and summarized information about all the users of your workspace. The data can be categorized based on the users, workdays, time worked, online time, paid time off, activity level and more.
Detect All Important Insights
Worktrackzilla can display time tracking details daily. The report includes a list of time that was taken by each user on a given day. Moreover, you can use the report to determine where your employees are lagging and how you can help them.
Make invoices more flexible
As Worktrackzilla records every second of the time taken by a user to work on a specific task, you can get precise up-to-second data in the reports. Moreover, for billing purposes, time reports can be useful for charging clients on an hourly basis.
How is a time tracking management system beneficial for a company?
Detailed Summary
You can get a detailed summary of how your employee/team manages the tasks of a specific project. Complete the project of a client on time by accurately distributing the workload to manage the team efficiently.
Monitor Team Performance
Worktrackzilla is the best solution for businesses with distributed employees/teams. Installing Worktrackzilla time tracking software will help you monitor the team's performance efficiently, redistribute tasks immediately, plus track working hours irrespective of a difference in time zones.
Effective Cost Tracking
With the Worktrackzilla team monitoring feature, you can monitor the performance of all the team members' operational hours, decide upon their tasks and get draw relevant attendance as per their log-in and log-out time. Also, the monthly reports will help you to estimate employees' salaries in just a few clicks.
Transparent Reporting System
Worktrackzilla's detailed plus transparent reporting method helps you evaluate the results of your employee/team's work. The reports will display summarized details on all the team members. The data can even be arranged based on a specific person, team, time balance, workdays and more.
For more information about Worktrackzilla's time tracking management system, you can get in touch with our team to learn more about the features