Auto Screenshot Capture - It's Easy and Automatic!
Do you need employee monitoring software with auto screenshots to manage a remote team? Or do you want to have better control over your company's resources? Worktrackzilla time and activity tracking software with screenshots might fulfil your requirement!
What are Worktrackzilla Auto Screenshots?
Remote employee monitoring with automatic screenshots mean Worktrackzilla computer monitoring software creates auto screenshots, capturing your team members' screens at random time intervals. This way, admins can track what programs, applications, and websites are actively used by the employees and oversee how the resources are working.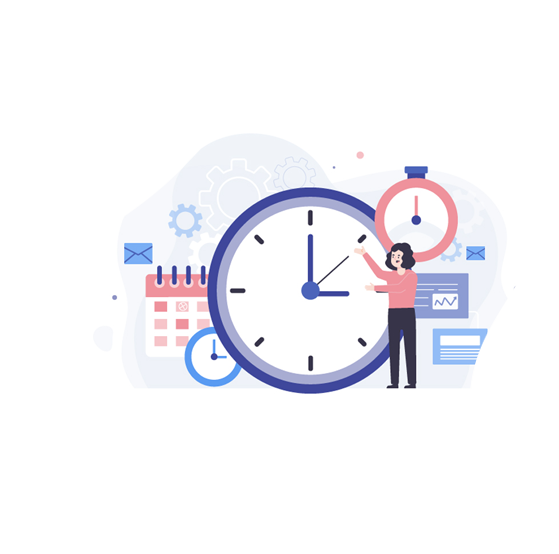 Supervise Your Remote Team
Our software, Worktrackzilla, plays a vital role in tracking and managing the remote team. Remote employees are paid for working hours, so ensure their productivity with the automated screenshots feature and optimize your time and money spent on the project. The benefits of
Worktrackzilla Auto Screenshots come with:-
Automated Time Tracking
Document Title Tracking
Automated Screenshots
Audit Daily Routine
Application/Website Tracking
Check For Fraudulent Activities
With the help of our Worktrackzilla auto screenshots, you can quickly filter out non-productive and suspicious activities. The captured screen gives you the information of the application or website accessed, enabling you to understand the real-time operations taking place at the employee's end. It helps you in securing confidential data.
Track Dull Employees
Keep a check on the dull worker and their non-productive activities by enabling the auto screenshot capture feature. You can implement this feature for specific employees or the entire team. It determines where the workers are lagging to stay productive. Let the employees know that you're going to track their work with auto screenshots and see the rise in their productivity graph.
Track What Your Employees are Doing on Their Screens
Worktrackzilla's auto screenshot feature captures high-resolution and compressed screenshots of the computer screens of the employees.
Configure screenshots to delete automatically after a certain period
The flexibility to view screenshots as a table list or a photo grid.
Select the timeframes for capturing screenshots, for example - 5,10, 15 and 30 minutes
Key Features
Listed below are the advanced features of Worktrackzilla real-time work monitoring software:-
Screenshot with Time
Live Screenshot
Most Used Screen
Idle Screenshot
Automated Screenshot
Screen Capture Frequency Setting
How Worktrackzilla Works?
Use for Office & Remote Employees - Worktrackzilla is a prominent remote work tracking software for office and well as remote employees. The employee has to manually start the tracking, and the software will take care of the rest. Once the employee's work for the day is finished, he can manually punch out.
Try Worktrackzilla now and watch your business become more productive day by day!