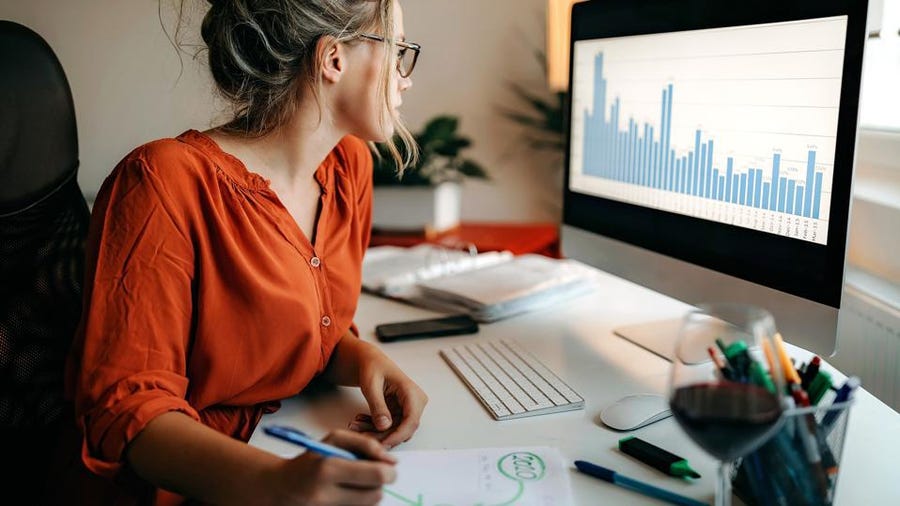 29-11-2022
WorkTrackZilla
Is It Good to Use Time-tracking Tool for Freelancers?
In business, time tracking is one of the finest methods for maintaining accountability, effort, and development of employees. Indeed, the business pays their employees or freelancers according to the hours or manages the resources and expenses associated with various pieces of work. Time tracking software is beneficial for both types. However, time monitoring is also incredibly unnatural since it defies human nature for anyone to be able to recall everything they do with absolute accuracy.
It doesn't matter if you work for a business or as a freelancer; you need effective time management since it may help you forecast and modify behaviour. Indeed, freelancers' work is more flexible than an employee who works from the office. In this, we'll learn about the advantages your business will get after using time tracking tool for freelancers. See, having time tracking software is essential for both a company and its employees or freelancers. You should know that improving freelancers leads to business growth.
What to Do as a Freelancer?
You have the independence to regulate your own time, distractions are a possibility. In the absence of effective time management, you run the danger of wasting energy, time, and cost. The primary tool for time management of a freelancer is a calendar. And you're looking for something known as a time monitoring tool so you can see how well you've used your time. You can benefit from using time tracking tools to develop and enhance your time and task management abilities.
Now, it's time for knowing the benefits of time tracking software or eventually for your business.
• It brings excellent performance
If a freelancer shows excellent performance, as a result, it is beneficial for business growth. Each freelancer ultimately runs the danger of getting drawn into a productivity swamp. freelancers need to be aware of how much time they spend on each of the company's daily tasks if they want to show a valuable and effective workflow. Imagine you are a freelancer (a content writer) and you spend too much time on research, of course, you will not be happy when
you learn you spend too much time on this. You eventually try to get it faster for sure. On the other hand, if you are running a business but don't have time to guide the employees or freelancers, you can't get success then. you should manage the time and guide the team. Whether you are a freelancer or a leader. You must identify areas that need improvement, identify issues, and identify solutions.
• Identifying Interruptions and Limiting Them
To keep focused on the important tasks as a freelancer requires much more willpower. Often a freelancer doesn't realize how much time they are wasting when scrolling through Facebook, Instagram, and other social or non-social sites. They begin to feel worse when they open the active window, which displays the time spent on them. They can make wiser choices as a result.
• A vision (objectives and inspiration)
Having vision; they will see a visible representation of their progress and objectives using the data gathered throughout time about productivity estimations and analyses. They can see where they are most and least productive from the image. They will establish new objectives, concepts, and tactics as a result, making them better freelancers. A vision is a must for everyone whether you are a freelancer or a team leader.
• Improved Billing (payroll) System
Clients typically obtain the outcomes of freelancers' labour remotely while they work from home. As you charge your customer as a freelancer, the time value has to be properly calculated. When you are paid by the hour, it is crucial to have time monitoring software because time is money. By getting your time sheets and reports, your customer will be aware of your employment status. As a result, your client will receive a correct invoice from you and pay you on time. It is dependable for both you and your client.
• Genuine Figures
Utilizing time-tracking software enables you to maintain all project-related information. You may determine the actual time you spent on a given project or work by going back and reviewing the earlier estimations for the past projects. Strive to perform more effectively. You will steer clear of any disputes or misconceptions when your performance meets the customers' requirements.
Final word:
It is clear that they will require employee monitoring if they want to be more profitable and creative. Perform daily and discover all of its advantages. Time-tracking software is crucial for freelancers' remarkable growth. Freelancers can use the software by themselves or a company uses software to improve their worker's growth. Why need software? It is because it offers the 5 imperative benefits mentioned above. The benefits are not only for freelancers but also for employees.